Two words: High Tea.


.........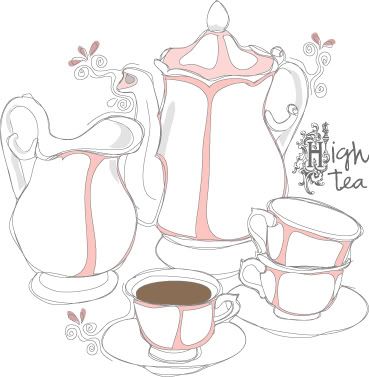 Now that my Birthday Giveaway Week is over, I want to tell you all about the lovely High Tea we had for my birthday.

Myself and five lovely friends (including one of my amazing dear friends who flew out from California) got all dressed up and went to the St. Regis Hotel for their High Tea Service. It was an entourage of flowers, tea, sugar, and yumminess.

The first course was a series of tea sandwiches, along with a choice of lovely teas. The sandwiches were almost too pretty to eat - but I have never let a pretty meal stop me in the past, so I went for it! The butler then brought us scones with jams, and clotted cream that had been flown in from England. He explained to us that most people get rather full after the sandwiches and scones, and barely have room for dessert. That sounded like a challenge to me.


Then it was time to tackle the desserts. There were cream puffs, key lime tarts, fruit tarts, pastries galore. I had definitely met my match. I only had room for one little pastry, because then he brought out a Birthday Cake. Too much! But soooo good! Luckily, he boxed up our leftover desserts. There was so much left that each of us left with 3 desserts each! It was a lovely way to celebrate my birthday!




SOUTHERN CALIFORNIA BLOGGERS:

I am putting the final details together for the Blogger's Get Together coming up on January 3rd. I have decided that it will be a brunch, so if you haven't given me your email address and want more details, please leave your email address for me here in the comments.

PS. Check out the fab giveaway over at Sepia Smiles!