It is my 29th birthday today.

29.

Oh.

My.

Gosh.

Two of my best friends from California came over here to celebrate my oldness with me, but it still doesn't take away the oldness. Only one thing will....




Sweets. Yes, cakes, cookies, brownies, ice cream, chocolate - good old-fashioned sugar. I need D'Lischka.

D'Lischka is a lovely pastry shop owned by Jennifer, whose Grandmother in Germany would make delicious little sweets for her family once a year as part of her holiday tradition. Understandably, Jennifer wanted it more than just once a year, so she decided to make them for herself. And even better - she made them public! She took her Grandma's original recipe, and added her own little twist to it - and I can definitely tell you that they are like pure bites of heaven.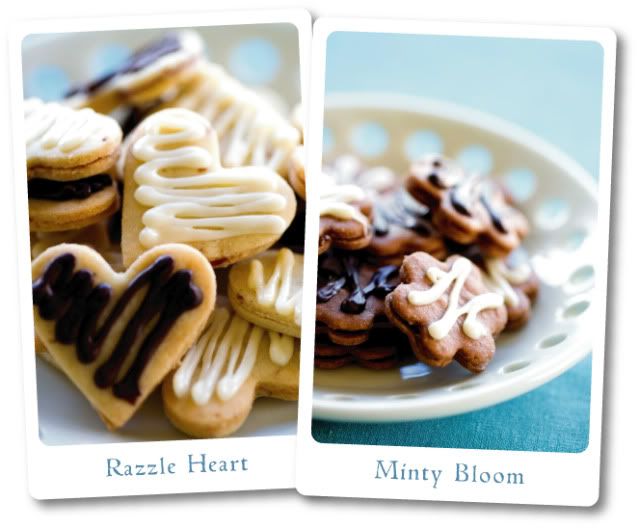 Brian and I have tried all six varieties, and we love them. They are so delicate and delicious - and not only are the little pastries lovely, but the vintage-inspired jars they come in are absolutely adorable. I really love D'Lischka's branding. Jennifer has done such a great job mixing old world charm, with a contemporary twist. Don't you think they'd be adorable as wedding favors?

If you guys haven't tried D'Lischka goodness yet, I highly HIGHLY recommend it. You can find their website here. I think they'd be the perfect little holiday gift for anyone you know with a sweet tooth. And they have a 6 month subscription too! Yay! Totally a fab gift to send someone - I know I would love to keep getting little treatlets sent to me for half a year!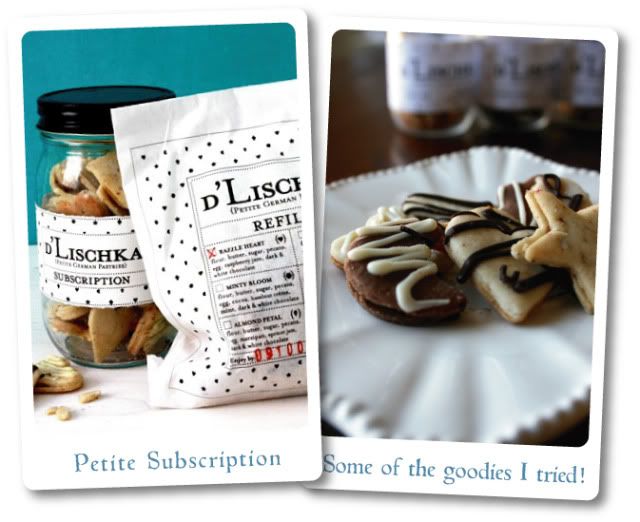 And guess what?!!! To celebrate my old age, Jennifer is so generously giving away one Petit Subscription to a lucky reader!!!! Now that's something to celebrate!

To enter, please leave a comment here telling me which D'Lischka flavors you think sound the yummiest.

I will announce the winner on Sunday.

Also, to celebrate my age, hehehe -

I am having a 20% off Sale at my

store. When you order, just mention in the Notes To Seller that you read my blog, and you'll get 20% off! The sale lasts until Sunday night.

(PS. The winner of the An Angel At My Table Giveaway is maggisaar)
(Please also check out my two new articles at Meylah here and here. I would love some comment love over there!)