Whenever I think of trains, I think of romance.

I know that a lot of other people think of grimy city subway trains, but not me - my first thoughts flash to romantic getaways. I imagine pretty, dolled up ladies, armed with lovely bags and suitcases, headed off to a new adventure.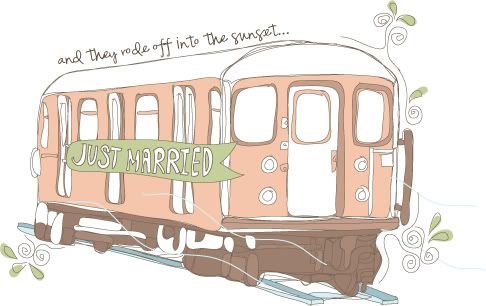 My friend Kelly did just that recently. Instead of a traditional wedding, she and her fiance boarded a train and toured San Luis Obispo and other areas of California. I was so excited for her - it sounds like such a great adventure to begin married life together. The above train drawing is a slight variation of a little illustration I did for her Wedding Announcement design.

So yes, while some people think of work and the office when they think of trains, I associate it with excitement, new beginnings, and a bag packed with all my favorite things. And The Wren is just the shop I would want those bags to come from.




The Wren is a darling store based in Cape Town, South Africa. The lovely Wendren has created a gorgeous collection of bags, pouches and clutches to fill her pretty store, and there is definitely a style of bag for everyone here. I love the texture and color she uses, and the style of each bag is absolutely darling! I could see myself with every single one of her bags!

Living in such a gorgeous city, Wendren is surrounded by a canvas of natural inspiration. With muses like the mountains and diversity in weather, it's no wonder Wendren's bag-designing talent is so impressive. Wendren says that the unpredictable weather in Cape Town "keeps you on your toes and always aware. Noticing and being aware of your surroundings is so important because there is so much inspiration to be absorbed if only you notice it."

I love Wendren's taste and her eye for color. Her bags feature so much color, and yet it all flows seamlessly together. Her favorite color is natural indigo, and her favorite desserts are Peppermint Crisp Pudding and Apple Crumble with ice cream. You can catch Wendren at her blog here.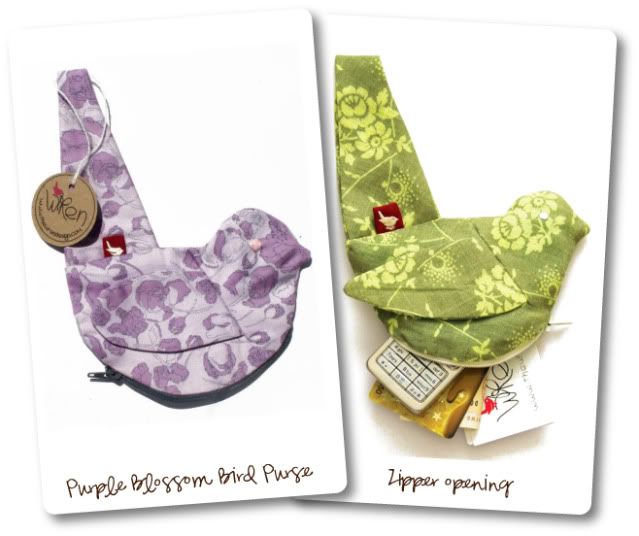 And guess what? Wendren is kindly giving away her Purple Blossom Bird Purse to one lucky reader! Perfect for your romantic train ride, or your long commute to work, or even just for a coffee date with friends. I have a serious crush on these darling purses. To enter, please leave me a comment here letting me know what you think of when you think of trains.

(Product photos courtesy of The Wren).