The other day I blogged about Hot Air Balloons. Lovely, floating puffs of color.

Don't you agree that they are the ultimate mode of Pretty Transportation?

Back when I lived in Australia, John Travolta was made an Ambassador for Qantas Airlines. He went on what they called a "Friendship Tour", and flew around the country, greeting passengers as they boarded. I think that's such a fun idea. I would love to see a

Tour Of Pretty

.




A convoy of hot air balloons would tour the country, equipped with petite, pretty snacks for the passengers. The on-flight music would include a few songs by Zee Avi and Maria Taylor, and the balloons would stop at many pretty locations across the world - Paris, Florence, Noosa, Santorini, Solvang...

And the passengers would be adorned with jewelry from Petite Minx.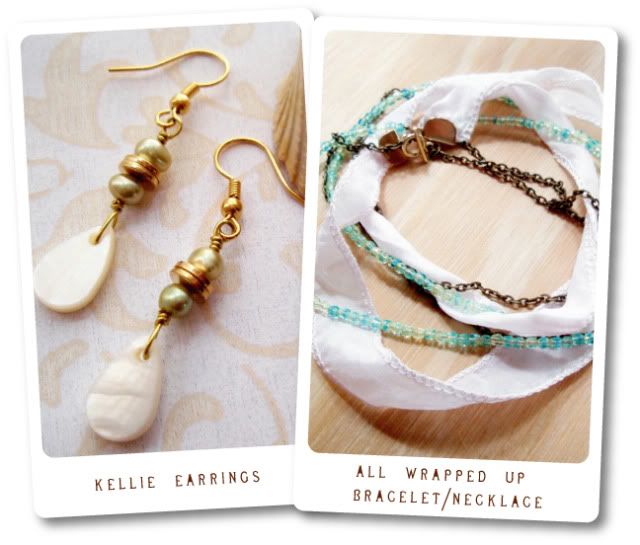 Monica is the owner/artist behind Petite Minx - one of my favorite jewelry stores ever! I have bought a number of little pretties from her collection, I just love her creativity, originality and style. Her jewelry is the embodiment of pretty - I just can't rave enough about how much I love her delicate pieces.


Five years ago, Monica was planning her wedding, and just couldn't find the right wedding jewelry for her big day - so that's when she decided to make it herself. And then from there, she started making jewelry for others, and thus the Petite Minx journey began! Drawing inspiration from different forms of visual art, Monica has cultivated a style that mixes a feminine presence with an edginess to it - she is able to take on classic inspirations, tribal influences, basically ANYTHING, and put it all together to make something truly gorgeous.

Monica's favorite colors are also things that I would like to see along my Tour of Pretty journey. She is drawn to jewel-tone colors, like amethyst, emerald and topaz, and also bright, airy colors with hints of grey. And even her favorite dessert is pretty - "Fauxstess Cupcakes" from the Vegan with a Vengeance Cookbook. Also make sure you check out her blog here - it's the perfect stop for a Virtual Tour of Pretty.


.....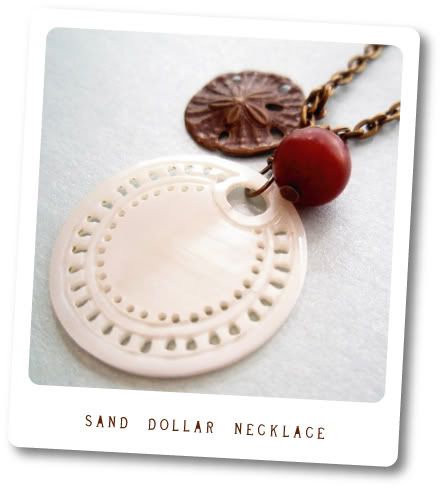 Monica is generously giving away this Sand Dollar Necklace to one lucky reader!

To enter, please leave a comment here letting me know what your Tour of Pretty would be like.

I will announce the winner on Sunday.

(PS. SoCal Bloggers, if you haven't yet, comment here letting me know if you're interested in the SoCal Bloggers Meetup).