Why do I feel like my weekends lately are measured by how much sugar I consume?



..........

After my first taste of yummy macarons a few months ago, today I decided to take a stab at making my own. They did not turn out as perfect and pretty as the ones I got at Farmer's Market, but I took a photo for you to see anyway. This was after a bevy of desserts over the weekend including chocolate cake, hazelnut bread pudding, and chocolate gelato.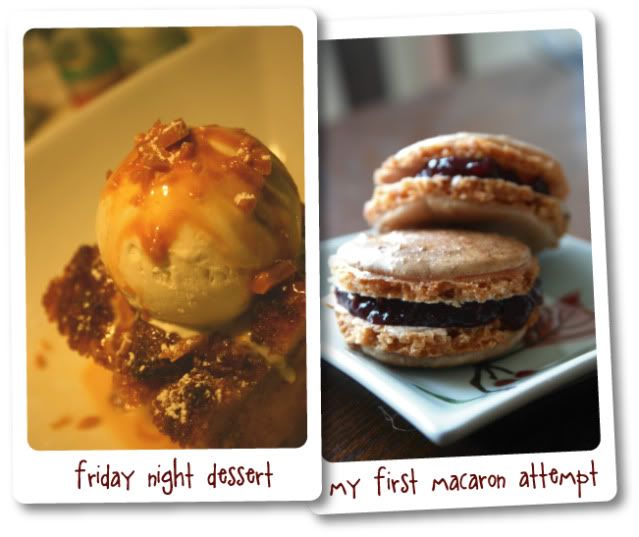 I know that too much sugar can be bad for you - and while I love the taste of it soooo much, I feel like I need to cut back. One of my friends has curbed her sugar intake, and I think it's a smart thing to do. So I am jumping on the Less Sugar Bandwagon. Desserts for me are from now on going to be once a week. I wonder how long I will last!

(the winner of last week's Lanyapi giveaway is Tali. Congrats!)



To all Southern California Bloggers. I will be in California again late December through early January and was thinking of doing another SoCal Bloggers Meetup. Let me know if you are interested and I can give you more info!