I have always loved my sleep.

If I am in a car, or train or plane and am sitting in silence for more than ten minutes, I will fall asleep. A fire alarm went off when I still lived with my parents, and I slept right through it. Me and Sleep are definitely old friends.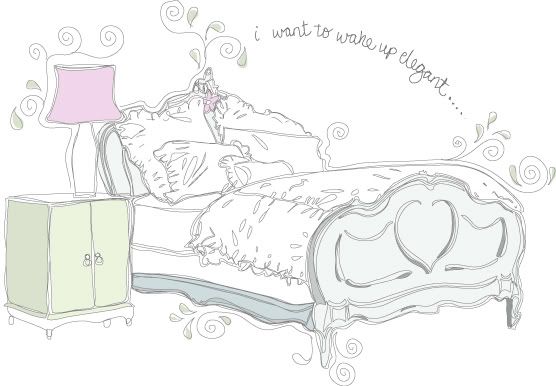 Some of my friends call me a "Sleep Snob", because when they want to go to midnight showings at the cinema, I would rather stay home and sleep. I can catch that movie the next day at a reasonable hour that wouldn't jeopardize my time of slumber.

And since I love my Sleep Time so much, I love the idea of adorning my bed with lovely pillows - and I have just the place to find such Sleepy Pretties: Olive.


Olive is a beautiful, whimsical land of pretty textiles and pretty sleepiness. Owner, Fallon - has stocked her darling store with her beautiful pillow, brooch, and wall-hanging creations. Her gorgeous textile masterpieces are inspired by fresh scents, her love of decorating, and good music. Fallon is attracted to the whimsical, and colors reminiscent of a glassy ocean from a beach from a dreamworld - aqua, mint green, white, and mustard yellow.

Fallon lives in the busy city of Las Vegas. Since living in the city that never sleeps, she has grown used to everything being open 24 hours a day, so whenever she travels, she has to remember the Real World time. Perhaps that's another reason why she creates such pretty sleep accessories - because she feels that her sleep-deprived city could use a few z's? But then, a few miles away is the quaint little town of Boulder City - a lovely historic town with charming homes and little antique shops - so Fallon likes to head out there for a fresh injection of inspiration whenever she can.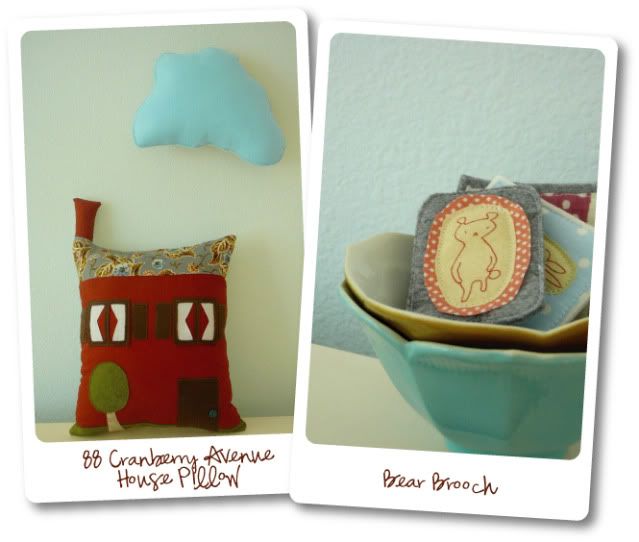 The great thing about Slumberland is that you can eat whatever desserts you like, at any time of day. Fallon chooses chocolate brownies, cheesecake and berry cobbler with ice cream. I think I'll take the same!

Fallon is generously giving away one of her darling pillows to a lucky reader!

To enter, please leave a comment here telling me about your favorite place to take a nice long nap, and then also let me know which of these three pillows you would like if you won:

50's Birdcage, Beautiful Rose, or Keys. I will announce the winner on Sunday.

(PS. For all of you creatives out there who sell your art and crafts, please check out the new blog Meylah. Check out my article, it's the latest one today about Marketing your Craft. Please stop by and leave me a comment if you get a chance!)
(PPS. My Etsy Team is having a huge giveaway this month. To enter the team CAC giveaway, go here.)