Often I need to scold myself because of my lack of appreciation.

I easily take things for granted.

I forget that beauty and grace is a gift.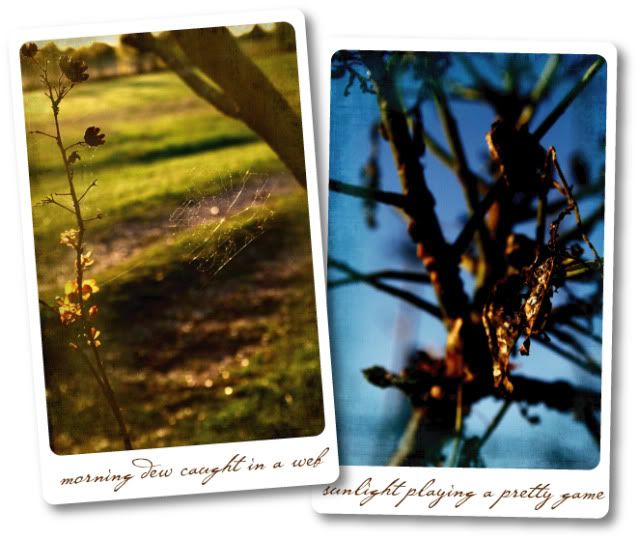 I recently saw Earth the movie. It gave me a renewed appreciation for this magnificent planet. It reminded me how the conditions are perfect for life to exist because of the meticulous placement of Earth's location and angle. Everything about our planet is so intricate and so brilliant. It reminded me of God's sheer and utter brilliance and magnitude.

I actually got a little misty-eyed while I watched this movie in awe.

This movie makes me want to go on a worldwide safari.


-----------------------

On another note - SoCal Bloggers - the Southern California Blogger's Meetup will be on Sunday, January 3rd some time in the afternoon. It will most likely be in the city of Pasadena at some coffee shop or restaurant. I will give you more details soon, I am just trying to finalize a location. I know that a lot of you have already told me you are interested, but now that I have given you the date and time, if you could email me at spotty_zebra@hotmail.com if you are free that day and want more info. Thanks!