I mentioned last week that Brian whisked me off to New Orleans for a lovely 3-day weekend. It was a complete surprise and we had a fabulous time.

New Orleans is clearly all about Music, Food and Architecture. So if you are interested in these three things, you need to get yourself out there.




I fell in love with the character of this city. The stately homes that have scars leftover from Hurricane Katrina. Weathered walls, cracked sidewalks, I think it all adds to the charm of New Orleans. And I couldn't get over how friendly everyone was! Everywhere you turn, people tip their hat and greet you hello, and even a man on a cell phone excused himself from his conversation to say a brief hi to us as we passed by.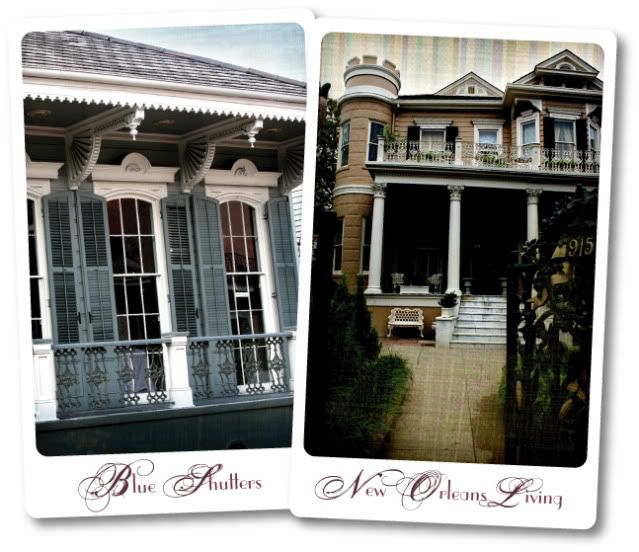 Brian and I passed by a crowded Jazz Bar on our last night there, notes of music billowed out into night. I grabbed his hand and we danced in the middle of the street. It was so much fun.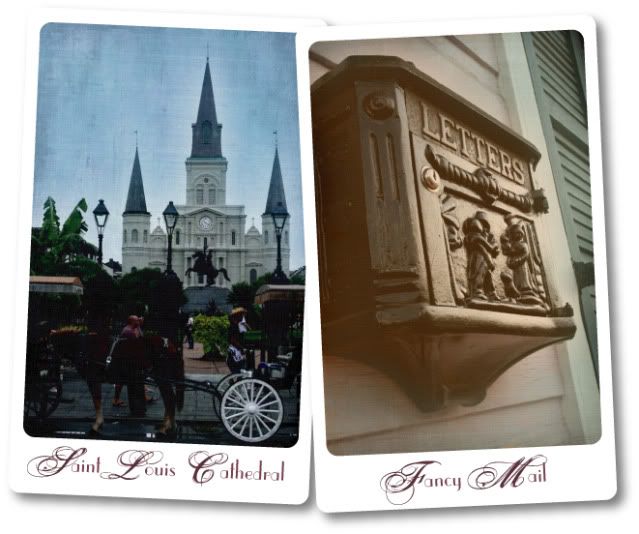 We tasted a lot of delicious food. Authentic Gumbo and Muffalettas, Frog Legs, lots of delicious Beignets.... oh the beignets are what got me. They would have to be my new favorite dessert, and they aren't even chocolate! I had tried beignets at a restaurant here in Houston once, but they have NOTHING on the Beignets at Cafe Du Monde in New Orleans. Pure bliss!




For those of you who have never been to New Orleans - I highly recommend it! ESPECIALLY if you are a foodie!
(if you are interested in seeing more pics of the food we ate, and the scenery, you can peek at more photos here).

* And thank you to Lindsey for all her restaurant recommendations!