When I eat Breakfast on Tuesdays and Thursdays, I think of you guys.

I blog over breakfast, you see. I am totally a Breakfast Blogger. Armed with coffee and toast or cereal, along with my brekcessories of jam or honey, I settle down to my keyboard and chat to you over my morning meal.




My status this morning on Facebook was "Do you prefer a sweet or salty breakfast to start your day?" and so far it looks like I am friends with a bunch of Breakfast Sweet Teeth. I thought about it, and I think that I prefer a savory breakfast. I love my eggs - so anything like an omelette,
or scrambled eggs will get me. But don't get me wrong, if you invite me out for pancakes, I won't say no!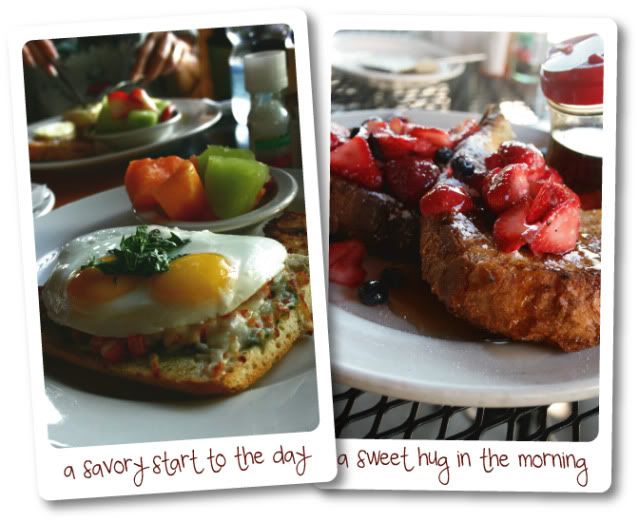 What about you? Do you prefer Sweet or salty breakfasts?

Update: Lovely Kristin recently created an Etsy Treasury inspired by this post (she also included one of my Tea Necklaces). Here it is - isn't it gorgeous?