My Mum is an awesome cook. And I am not just saying that because she's my Mum and I am biased. She's actually known in her town for being a good cook.

Growing up, she would always make us amazing dishes to show us how much she loved us. Still to this day, whenever I go to visit, she makes some phenomenal concoction that belongs in a fancy food magazine. All my life, I had never been a fab cook. I liked to experiment a little, but I didn't really get into cooking and baking until this year after I got married. Now I find that I am just like my Mum - making yummy things to show Brian how much I love him.
.....
This weekend, I made Tiramisu Cupcakes. I found an awesome recipe here, and had all the ingredients I needed on hand.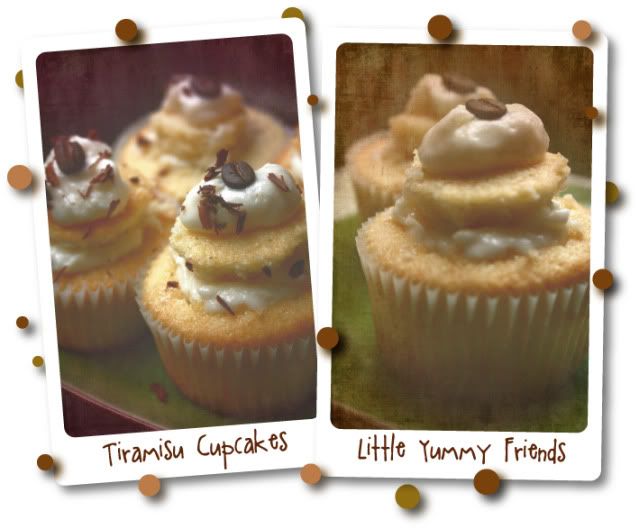 It's funny because I never really thought of myself as a baker or a cook. I guess I am more like my Mum than I thought.

What have you picked up from your parents that surprises you?