I love feeling different textures.

My Nonna used to have this jar of buttons, and I remember dipping my hand in and grabbing fistfuls of buttons and letting them run through my fingers. I loved the way the little disks would sound as they cascaded back into the jar. When you think about it, Buttons are such a marvelous invention. They really are quite underrated by most.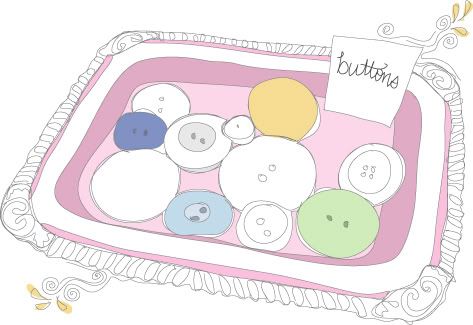 What holds your suit jacket together?
What keeps everything from falling out of some of your purses?
What can also make a great fashion statement?

Buttons. It's all about the Mighty Button.

Someone who recognizes the beauty of the Button is Tasha from MixMasha. In her truely lovely Etsy store, you'll find an enchanting assortment of button brooches. I absolutely love the idea of a button brooch, and Tasha executes them perfectly. Each one is so delicately formed, they are like mini works of art.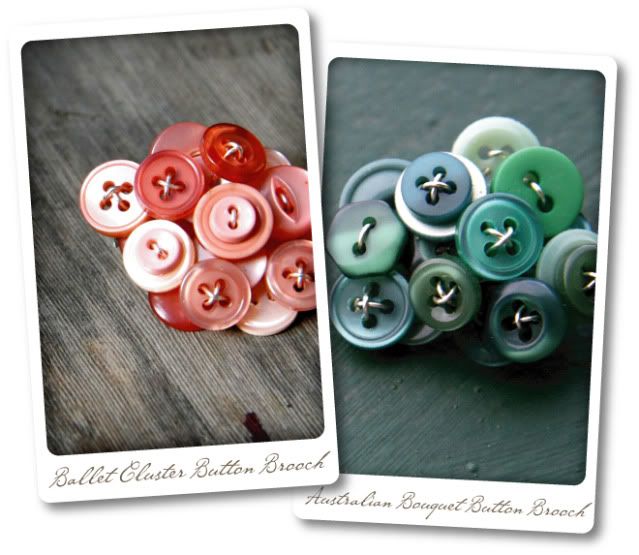 Being a Button Enthusiast, it was her love for the humble button that inspired Tasha to create these beauties. Along with drawing inspiration from pretty color combinations, art and design, buttons really play the Leading Role in her creations. Tasha lives in Melbourne (a city rich in culture), Australia, and is surrounded by different communities of people and artists and stories. Seeing this type of variety every day really inspires her (along with all the diverse yummy cuisine!).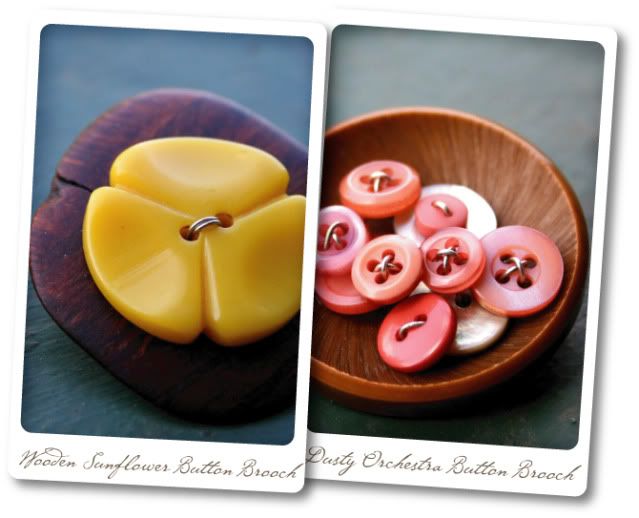 Like me, Tasha loves cooking and watching Cooking Shows on TV. Along with her food, she loves laughing loudly, and exploring art and craft markets. She especially loves the the desserts of her city. When she described them to me, she made me want to go back to Australia! "I love anything sweet! Homemade Pavlova with my family, Baklava from Brunswick, Gelato from Carlton, Portuguese Tarts from Fitzroy, Donuts from Collingwood... the list goes on!"

One of you readers will score a Cluster Brooch from the lovely Tasha, who is so sweet to share her one ov her lovely brooches with us. To enter the giveaway, just leave a comment here telling me:


1.

which Cluster Brooch you would like from her store if you won, and


2.

tell me about what you find beautiful in a button

I will announce the winner on Sunday.