I own hardly any black clothes. I think I could count on one hand how many black articles of clothing I own. And it's not even that it's a bad color, it's supposed to be really flattering - I guess I haven't seen many black outfits that call out to me from the racks when I'm shopping.

It's interesting to see how our clothing tastes change over the years. I don't mean with fashion trends, but what our preferences are. Before I moved to the US nearly eight years ago, I NEVER wore jeans. NEVER. I found the denim itchy and uncomfortable, so I was one of the only people in the Western world who didn't own a pair of jeans.



......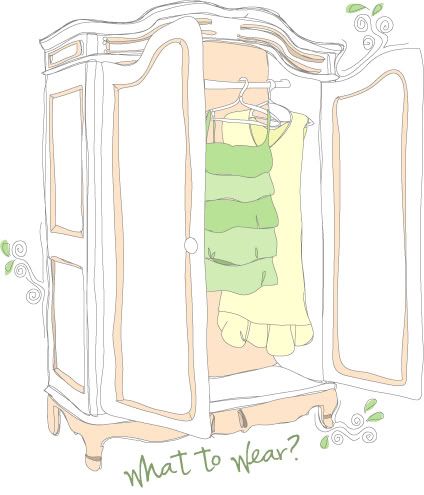 Fast forward to now, and I am a 28-year-woman who loves them. I wear them at least twice a week. Jeans, Denim shorts, Denim skirts, Denim vests... I don't even know how I transitioned over to my jeans-wearing lifestyle, but I'm loving it! But my first love has always been dresses. Pretty, girly, floaty dresses that you picnic in at Easter time by day, and then the slinky, hot ones that you feel like a million bucks in by night. The only thing that stops me from getting certain dresses more often is that annoying little tag sewn into some of them that says: DRY CLEANING ONLY. To me, that tag is like a BEWARE OF DOG sign hanging over someone's fence. It clearly tells me to stay away.

Speaking of what's in wardrobes, don't you think that these hanger covers by Tanya at Strikk would be a lovely addition to your wardrobe?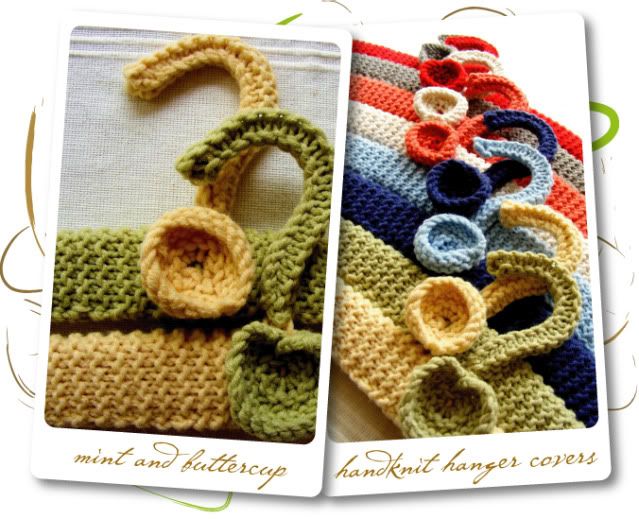 My spaghetti strap dresses like to slip off the sides of some of the hangers I have now, and I think that these gorgeous hand-knitted covers would be the perfect pretty remedy to that. I love how dainty and feminine they are - much better than the ugly plastic, or cold wire of most hangers.

Tanya has such a unique shop. She handknits things like scarves, and clothes, and even pillow covers and makes them all available to you in Strikk. Each piece is inspired by something marvelous - like Scandinavian fabric designs or Interior Design magazines, and most especially yarn. Seeing her products makes me want to perfect my very primitive knitting skills. Tanya was taught when she was young by her Grandma, but only reconnected with the art of knitting in her adult life when she moved to London. And guess what her very first finished knitted project was? A heavy Aran-style sweater for her boyfriend. Can you believe that? My first project was a stubby little scarf that people couldn't even recognize as a scarf! Tanya definitely has the gift! The thing that really inspires me about her knitting is that she's made everything look so contemporary - I have never seen knitting look so trendy and modern before! But despite the modern look to her knitted pieces, Tanya still likes to sit down to an old-fashioned serving of Banana Custard, hehehe.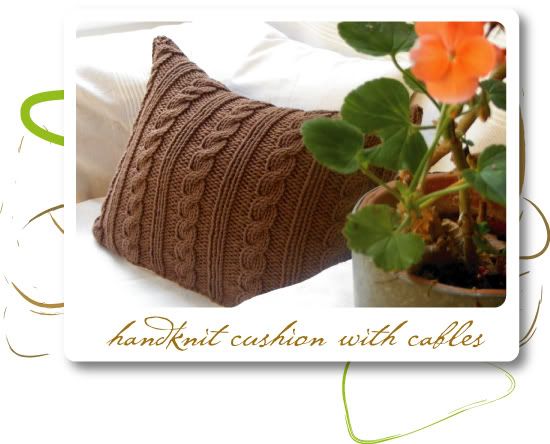 Are you ready to pretty up your wardrobe? Tanya is giving away a pair of her lovely Hanger Covers to one lucky reader! For your chance to win, visit her
shop
and let me know the color combo you'd like, and also let me know what your favorite article of clothing is in your wardrobe.

*Photos taken by Strikk