There is no such word as Treatful, and yet it completely describes my weekend...

Have you ever tried a Cannelle? I have always wanted to try one, and had never remembered to look for them when I was out and about in Los Angeles, and it seemed even less likely that I would find them here in Houston. But on Saturday - BAM! - I found some!

So this, my friends, was Treat Number 1.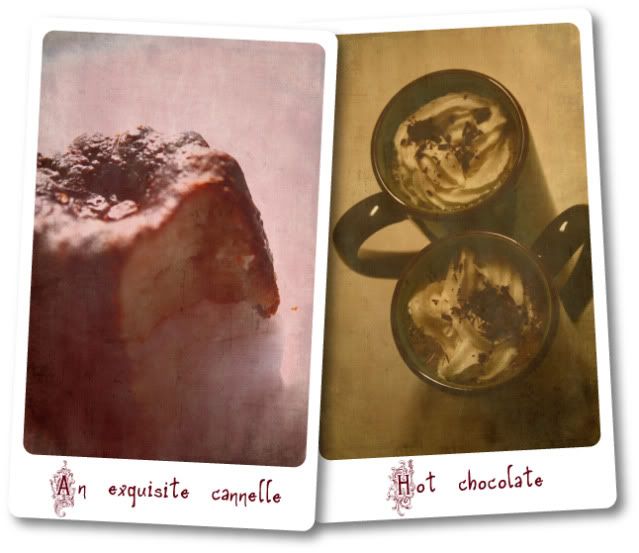 The next treat was adorable. My second treat was spotting an adorable little Herb Stand. At our local Farmer's Market, these two little boys were selling fresh herbs - complete with a gingham tablecloth and their own hand-written signs. It was definitely a treat to see!



Treat Number 3 popped up shortly after that when I received something I had purchased from Etsy in the mail. It included a lovely little extra gift as a thank you, and you should all know me well enough to know that I love surprises!

Treat Number 4 was tonight. Brian prepared a lovely dinner, slow-cooked throughout the day to perfection. I love it when Brian cooks!


........

Was your weekend a treatful one?

(PS - The winner of the Tialys giveaway is findikfaresi. Lynn loved your idea! Congrats!)