When you were a little kid and it rained, what did you do?

Would you run to your mother, and bury your face into the comforting folds of her skirt? Or would you race over to the window and stare, mesmerized at the lightning as it zapped to the ground? Or were you one of the ones that would run outside, ignoring your mother's protests and play around in sheets of rain, kicking in the deepening puddles?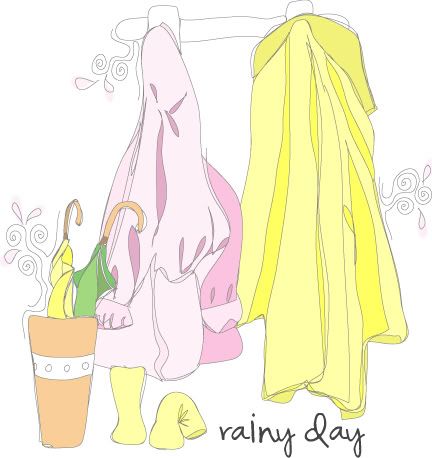 It rained today. We were walking into a book store (Brian was wanting to buy some textbooks - YES, textbooks. He graduated from college YEARS ago, but likes to read text books for fun! Anyway, I digress...) when the sky opened up and released the water it had been holding. While I don't like getting caught in the rain - I LOVE watching it. I could sit all day watching people dart around trying to avoid it, and cars splashing huge walls of water across the streets. But my FAVORITE part about the rain is the first few moments after it clears. The clouds roll away, and everything and everyone seems to smile. People pull down their umbrellas and smile, the flowers look brighter, the roads have that wet, pretty gleam to them. Rain really is a beautiful thing.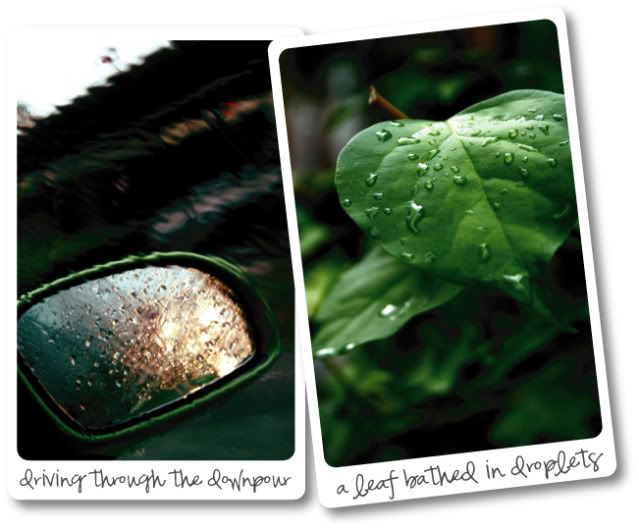 So back to my first question - when you were a kid - what did you do when it rained?

(The winner of the NuvoNova giveaway is Felix & Jayne. Congratulations!)
(Please also welcome two new sponsors - A Greatfull Day & Jessica Torres Photography - woo! Please stop by their sites and check out the eye candy!)
(And please check out Balancing Act's post here, it's the cutest post EVER!)