Out on the open road - windows open with my hair flapping around in the breeze (or now that I live in Houston, the windows are closed with the AC blowing), and singing along to happy music. My summers are always dotted with little road trips.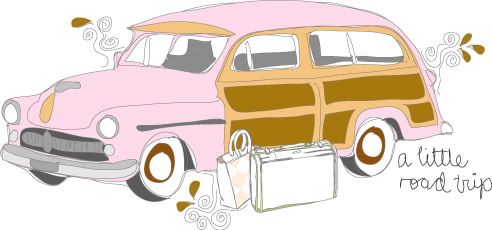 My parents have been visiting with us for the past week, and since neither them nor us have seen San Antonio, we decided to take the little 3 hour drive out there. Before heading off, we just happened to catch a show on the Food Network that featured a place to eat out there, so we knew that would be one of our destinations in San Antonio. It was this small, hole-in-the-wall place called The Cove, and the weird thing is that it is in a Car Wash. Yes, a restaurant in a Car Wash. The LAST place you would expect to find a restaurant that grows their own herbs on site (we saw them picking basil from the garden), and serves organic Bison Burgers and Lamb Burgers. I ordered Fish Tacos, and while they weren't as good as I had hoped they would be, the Lamb Burger that Brian ordered was OUT OF THIS WORLD. It was amazing. After I took a bite, and then another, and then another - i wished that I had ordered the same as he did, hehehehe.

We saw the Alamo, which was smaller than I had thought it would be, and then we walked along the River Walk. It's a series of shops, hotels and restaurants built up around a river. It's really pretty and green, and has some European influences, but it's very commercial.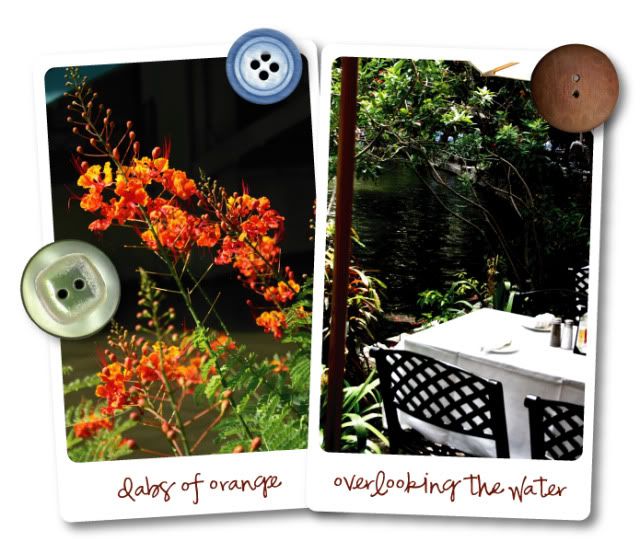 There were so many people there, probably mostly tourists like us. But it was nice to just walk along the water and check out all the little stores and cafes.

(PS. The winner of the IMH Designs giveaway is Squareby. Congrats! And if you love giveaways, Rebekah at Yeebird is having one right now!)