I have always loved planning parties and get-togethers. Big or Small, for friends, neighbors, or strangers - I enjoy getting groups of people together.

Lately, it seems as though the blogosphere is buzzing with talk of the 1920's. Flappers, the Prohibition, Jazz, the Charleston... I have read about this era on several blogs, thought I would tell you about a 1920's themed Murder Mystery Party that I hosted.



...........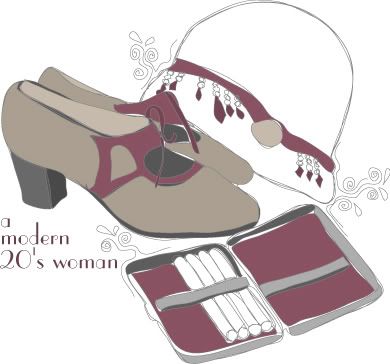 I rented out a 1920's house in Hollywood from a bizarre lady who was stuck in a 1920's time-lock, so her home was perfect for the party. It was already decorated in a gorgeous art-deco style, so I didn't need to spend any money adding 1920's decorations. It had a library, and even a secret staircase - I was so excited when I found it.

There were 30 guests coming to the dinner party, and they each had been prepped a month ahead of time with information on their characters. I bought a Murder Mystery game for 20 people from here, and then just wrote in 10 extra characters. The invitations came with instructions on how to do The Charleston, and also a list of 1920's vocabulary, so when everyone came, they were the perfect picture of someone from that era. The game even supplied play-money, so people could blackmail one another, or pay others for information. Unlike other Murder Mystery games I had played, this one gave you full freedom to roam around the house and discover clues, and meet new people. It took about 6 hours to play.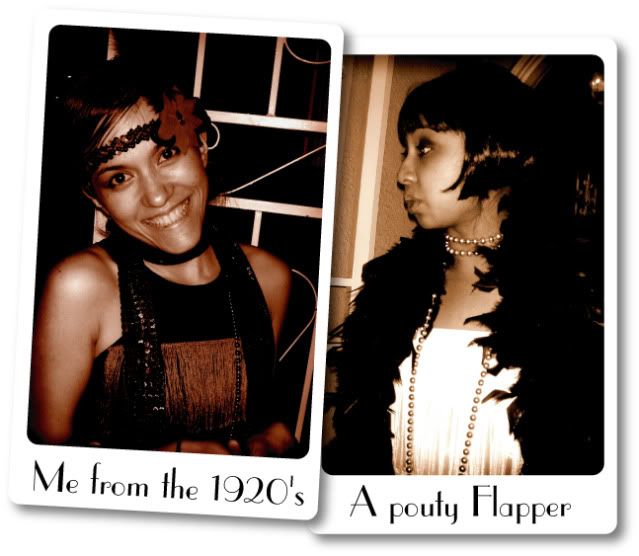 It was such a fun time. Everyone really got into their characters. There were several murders. Apart from the first main murder, Eric's character was conspired against, and killed on the staircase. Heather poisoned my dear Brian, whose death was mourned greatly. And in the end Ashley won best costume.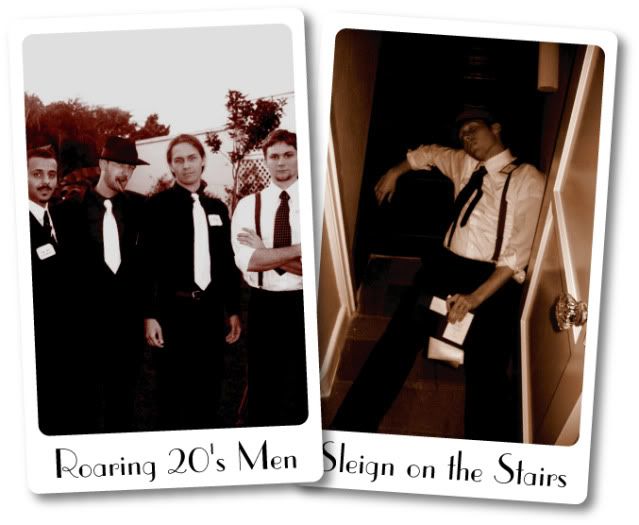 So if you love unique ways to get together with friends, or enjoy the 1920's era - I highly recommend throwing a 20's theme Murder Mystery Party.

What is the most unique themed party that you've ever been to?