Money can be such a touchy subject.

Talking to people about how much they make is kind of uncharted territory. Some people are perfectly fine telling people what their salaries are, while others prefer to keep it to themselves. I personally think it's rude to ask people what they make. I am always surprised when people in the middle of a conversation ask Brian how much he makes. To me, it's a very personal question - it's like asking someone "how much can you afford in life?".

We as a society never really seem to have enough of it, do we? No matter how much we make, we always wish we made more. But the funny thing is that something that holds such importance to us, is really just a piece of paper or a copper disk. In Australia, they have 50 cent coins - and at one stage there was a shortage of them. It turns out that 50 cent coins used to be made of 80 cents worth of silver, so some guy was stealing and hoarding them all in a safe and then melting them all down to sell them. After that, Australia changed the 50 cent coin to be made of materials of a lesser value.

I've never had a safe. But a purse is kind of like a portable safe. We keep all our credit cards, cash and personal information inside, and if we ever lose our purses, it's such a worry!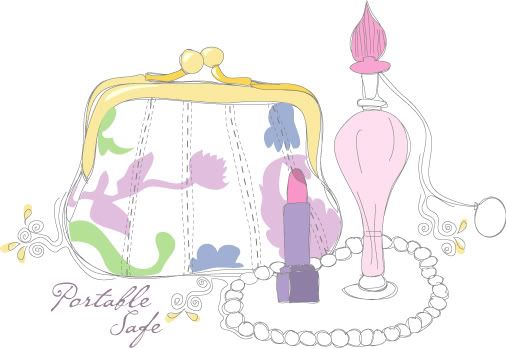 Amy from IMH Designs creates the most gorgeous "portable safes" ever! Her lovely clutches are sewn beautifully, and lined with Dupioni Silk. Amy's
love for sewing transpired into a business, and now lucky Amy gets to create beautiful purses to share with us!
If I had one of her purses and lost it, not only would I be worried about my money and personal items inside, I'd be worried about missing such a gorgeous accessory! Each clutch is inspired by Amy's love for fabrics and capturing beauty. Outside of sewing, Amy loves photography, and also a mean Oreo Icecream Pie!


Amy is so generously giving one reader the clutch of their choice from her
store
. To enter this giveaway, comment here letting me know which clutch from her collection is your favorite, and what you would put in it if you won. I will announce the winner on Sunday.


(PS. I am guest-blogging at La Mia Vita today here if you wanna check it out!)
*Photos taken by IMH Designs