Two things:
These two things bring out the kid in me.
This weekend Brian and I were thinking of something cool to do with my brother on a stormy day. We were at the mall and spotted the Lego Store. We couldn't resist coming out with a Lego Kit. We LOVE Lego. Every time I am in a Lego Store I spend waaaay too much time building things. I remember one time I was there with 3 other friends, and we all laughed noticing that only adults were playing with the lego sets.

Now they have these adorable cafe sets that are just about the cutest thing, but for $139.99, it's not the best impulse buy. We ended up with a cute yellow beach house kit and spent the weekend making all the different houses.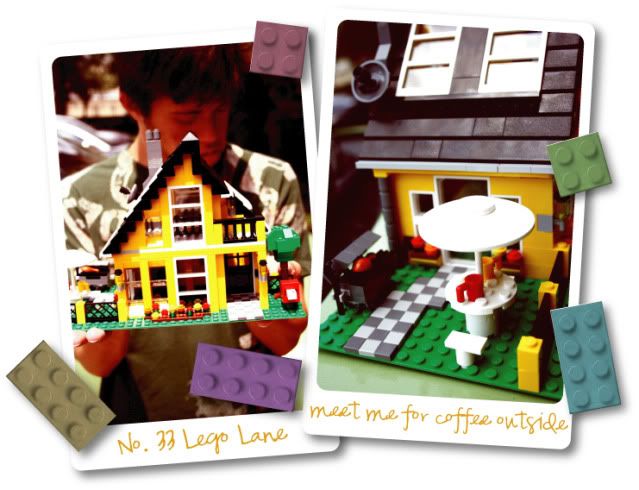 And as I said earlier - carousels bring me back to being a little kid again too. I am not sure if it's the pink, the gold, the music, or what - but I love them.
------
What brings you back to being a kid again?