I read into everything.

Yes, I am one of those people who analyze every word of a conversation, looking for meaning in the probably meaningless. I am one of those people that replay things over and over in my head, making things way bigger than they really are.

I am saying all this not because I am stressed or worried or anything like that right now - I just thought of it because this week I was reminded how calming water is to me. Whenever I am in situations that bring stress, if I am near water - it seems to lull everything. I was at a nursery this week, and I walked out to one of their patios, and it was filled with endless fountains. Fountain after fountain after fountain. The sound of the water trickling in some, gushing in others - the feel if it on my fingertips... what is it about water that has that calming effect?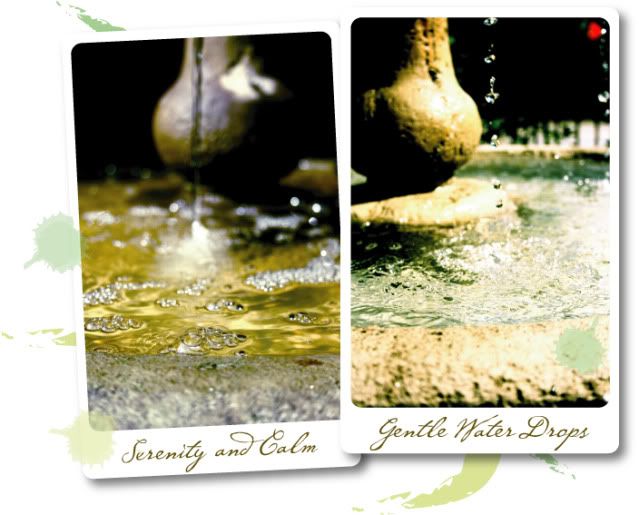 Is it the sound it makes? Is it because it conforms to our every move to make room for us? I'm not sure. All I know is that paired with a good cup of coffee and a brick of dark chocolate - water can calm everything!



.......


What do you do to relieve stress?

(PS. The Winner of The Cupcake Girls' Felt Birdie Bookmark is Lily G. Hooray!)
(PPS. Tomorrow is the last day to enter Nicole's giveaway here!)