This week I have been living with 4 boys. My usual partner in crime, Brian, and then 3 added boys - my brother and two friends. Needless to say, the apartment is a MESS, the toilet seat is CONSTANTLY up (thankfully Brian is neat and clean and never leaves it up), and I haven't had a chance to do anything girly, but it's still been fun. We took my brother kayaking, and it was his first time - seeing the excitement on his face was priceless.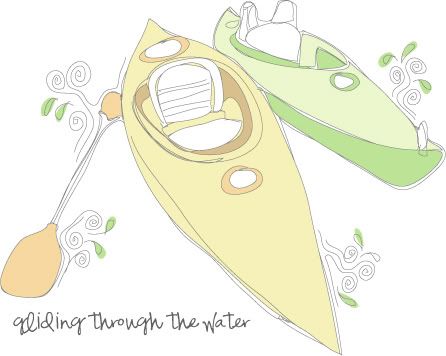 Being the girly girl that I am, it's strange to me that I have only started getting into jewelry over the last two years. I got my ears pierced when I was really little, but didn't wear earrings all through high school and most of college. It was only when I moved to the US that I started to wear earrings, and then only in the last few years that necklaces and bracelets have started catching my eye.

So my girly fix for the week has been brief conversations with Petra of Simply U Jewelry (between my non-girly activities here with the lads). She makes lovely silver pieces inspired by her children, from her little shop in France, which is pretty much a dream destination for a romantic like me. She lives in the south of France in a little city called Lyon, between the sea and the Alps, and loves to spend her time shopping for fresh flowers and fruit at the market and picnicing in the park with her kidlets. Lovely pursuits that make me partially wish that my guests here were girls, so I could do this kind of thing with them (but only half wish - the lads are lovely).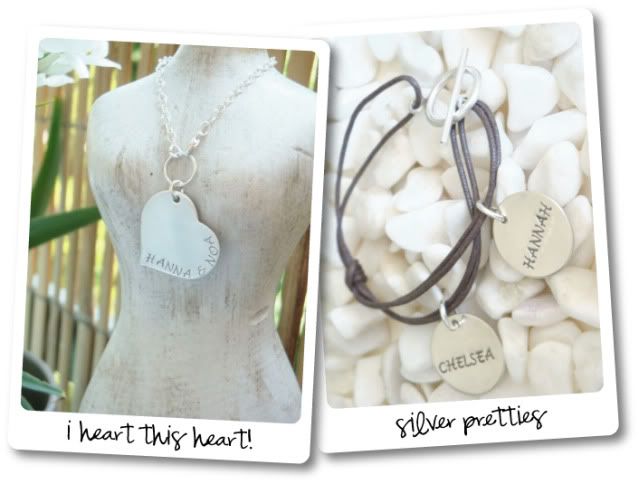 Thankfully desserts aren't only for girls, so while the boys have been here, I have still been able to enjoy the sweets that I love. Petra swears by apple crumble with icecream, and I would have to totally agree with her on that.

Petra is so generous and is giving away one of her lovely pretties to one of you guys! Go check out her store and then come back here and leave a comment about

1.

your favorite activity to do with guests, and

2.

which piece of the following you like best (and your email):

With All My Heart
Moms Are...
Simply U Bracelet
Silver Heart Bracelet

I will post the winner through random.org at the end of the week.

*Jewelry Photos taken by Simply U Jewelry