Since Summer is such a social, outdoorsy season - I always find myself going out and being tempted by lots of quick, unhealthy, but YUMMY foods that are available at market stalls and vendor carts at the beach. They are so accessible, and so TEMPTING! As I have posted before, Brian is the health-conscious one in this household - always checking the items we buy at the supermarket for sodium content and trans fat levels (all stuff that I have never payed any attention to in the past).



We pretty much avoid Fast Food restaurants, and keep clear of all those deep fried yummies at the markets, but one thing that we LOVE about Summer is all the FROZEN YOGURT!!!! Frozen Yogurt would have to be my biggest quick-access summer temptation. I am not sure really how healthy it is, especially when I mix chocolate in along with my fruit toppings, hehehehe.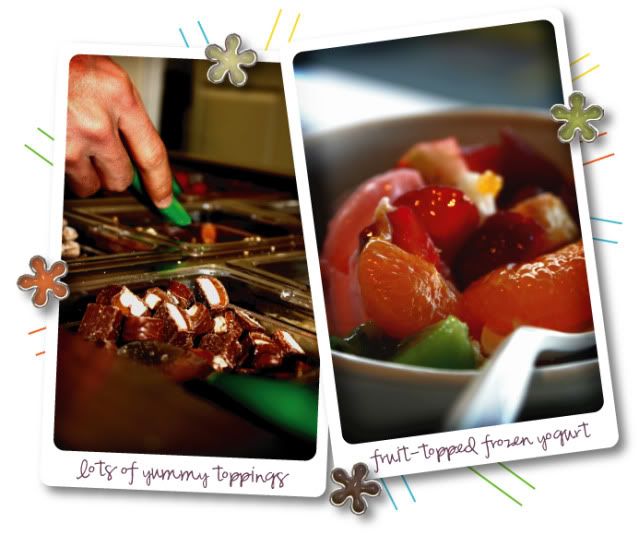 What is your biggest Summer Temptation?

(the Winner of the Simply U Jewelry Giveaway is Avant Garde, congrats! Can you please give me your email address?).