I'm back!

I had a wonderful time back in California, catching up with friends and having good quality family-time. And the Blogger's Lunch turned out great! Leading up to the day I was so nervous - what did they expect? What were they like? Turns out I was nervous for nothing! They were all so friendly and fun!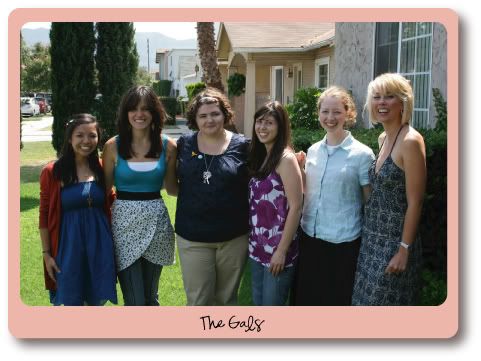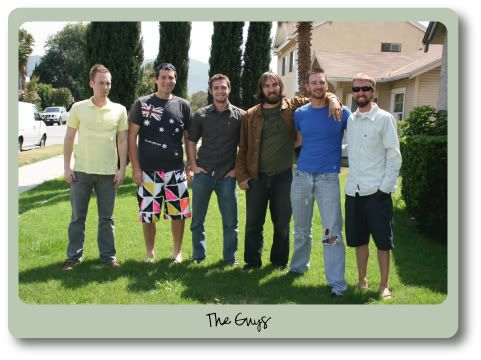 Andrew, along with my friend Evan were a big help with setting up and making calming me down as it got closer to 1pm. Lindsey and Jon were the first on the scene, and Lindsey was every bit as lovely as I expected from her blog, and Jon was super cute telling me all about their wedding anniversary that they celebrated the day before.

Sabrina, as always, was all smiles, but I learned something new about her - she can jump REALLY REALLY high!!! Bethany revealed her true colors, and that she was a woman after my own heart - attacking the desserts like no other - the cappuccino pudding, followed by the Tres Leches, and then I lost track because she and Lindsey blocked all traffic to the dessert stand so I couldn't see what they were devouring, haha.


It was great to see Maggi and her husbo Steve. Maggi showed us all her latest bag creation in the cutest fabric ever, and introduced us to an awesome sounding book series (Maggi - what's the name again, i want to check them out!). They also showed off their Swing Dance moves and revealed to me that even though I am not the worst dancer - I still have a lot to learn!

Eric was hilarious, with all his witty anecdotes - and he taught us all a fun game that involved sentences, drawing, computers blowing up, and lots of laughter. Thanks, Eric!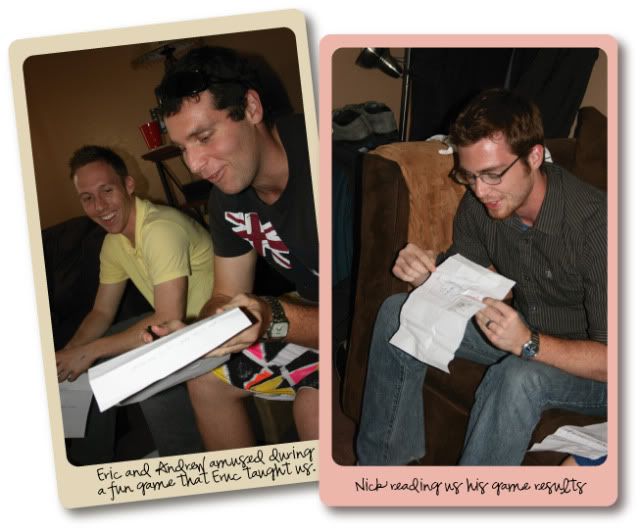 Danni and Nick were lovely. Nick made fun of my burned garlic bread, while Danni insisted on photographing them in the garbage bin, hehehe. Danni brought her lovely goodies to contribute to the AWEOME goody bags filled with items from Etsy Sponsors, and also contributed a lovely necklace to the Door Prize.

I will post more about the lovely Etsy Sponsors in my next post. There will also be a giveaway coming up for those of you who didn't come to the lunch to score some of the goodies that the SoCall Blogger's received.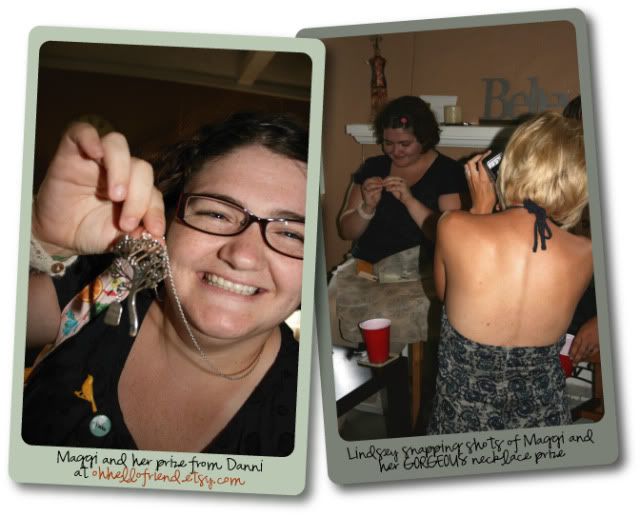 I had a blast! So thank you to Sabrina, Maggi, Lindsey, Eric, Danni, Andrew, Jon, Bethany, Steve, Nick and Evan for coming!! Next time I am back in Cali, would you be interested in getting together again?

There are more pics here if you wanna see.