I am leaving for California in a few hours. I can't wait to get over there and see my family and friends, and meet up with the SoCal Bloggers! It's going to be great! So I won't be in Blogland for about 2 weeks, but when I get back I will tell you all about how the Blogger's Lunch went, and I also have a lovely jewelry giveaway lined up with a great Etsy seller!

Let me leave you with some great Etsy finds that I bought recently (PS. for the first time ever on this blog, these are not my images - I don't have time to take pics of them myself today with all the packing I have to do - sorry! I did the layouts, but didn't take the actual photos)

1. The Merc Shop.
Heather and Michelle have the most adorable shop set up. It's filled with old-school toys that seem like you would find them in a little mercantile on the show "Little House on the Prairie".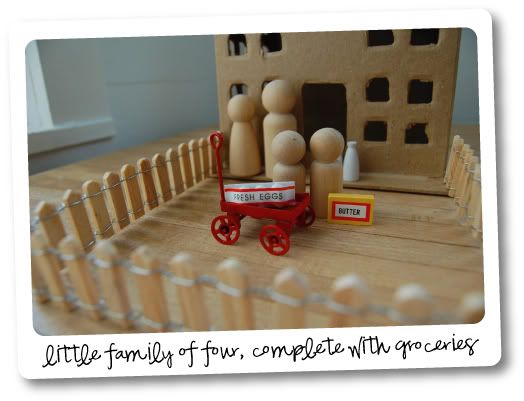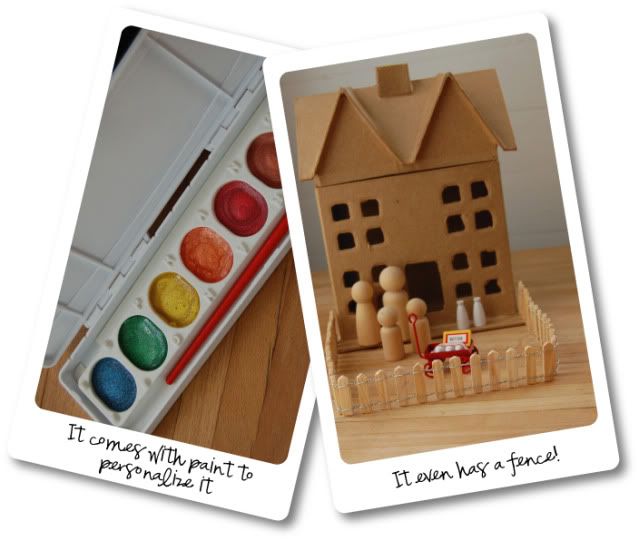 I bought this darling little Design Your Own Starter Home Kit. Isn't it precious? It has the little peg family, a wagon for their groceries, eggs, milk, butter, a fence! It even comes with paint to give the house some personality! I love it! Heather and Michelle were tired of the mass-produced plastic junk that you see in toy stores these days, and decided that they wanted to sell toys that had character and old-world charm. It works for me! And like me, they love a good dessert - Heather opts for Grapefruit Sorbet, while Michelle prefers Brownies.

2. Cathy Nichols.
Cathy Nichols' work is beautiful. This Beach Day print was the first art that I had ever purchased. I had always thought that since I was an artist, I should only decorate my home with my own work (crazy, I know!), but Cathy broke me from that ridiculous idea.


Look at the vivid color and the lovely pattern she incorporates into her work. The collage pieces she uses merge seamlessly into the painted parts - I love it. This reminds me of a beach back home in Australia. Cathy says that she is inspired by music. She actually imagines what she is going to paint while listening to her car radio! This is one of my favorite pieces of art ever! And I know - you want to know her favorite dessert - it's Vanilla Cake with Vanilla Icing. Now you just can't go wrong with that!!!

Okie dokies, my little friendlets - I am off to go finish packing. I will see you when I get back (and for those coming to the lunch, I will see you on the 14th!)