Don't you just love making new friends? I have always adhered to the saying "the more the merrier" - I was never one to be into cliques. I went to a small high school in Australia - our graduating class only had about 50 people - so it was really too small to be cliquey. Sure, everyone had their close friends that they spent more time with, but there were never any exclusive little clubs that you see in all those teen movies.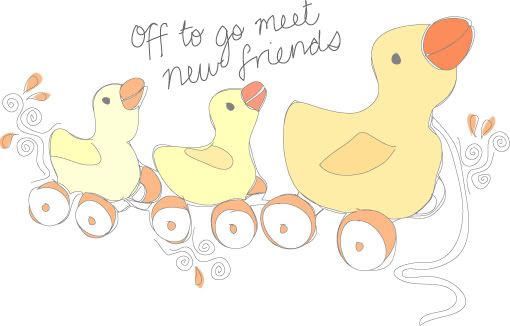 I am excited about this swap - for those of you participating, I would like to introduce you to your new friend! For the most part, these partners were generated through random.org, the only parts that were controlled were that I made sure partners from the last swap weren't paired up again, and that those of you who don't have a blog/website, only email, are partnered with others who don't blog (for you non-bloggers, check your email - I emailed you your partners details). So here we go!

1. Tammy & Lori
2. Lena & Jennifer
3. Jessica Marie & Rhiannon M
4. Mo & Michelle
5. Maggi & Tracy
6. Kotori & Summer
7. Adele & Sam
8. Nicole & Kelsy C
9. Sherie & Claudia
10. Diana & Christine
11. Penelope & Pamela
12. Bekah & Tiara

13. Kylie D & Brooke
14. Lyndsey & Amanda
15. Meg & Heather
16. Froile & Daniella
17. Mads & Viv
18. Sarah & Lindsey
19. Photojoy & Jo
20. Tina & Belinda
21. Nicole R & Kle
22. Kaye & Dionne
23. Truly Smitten & Kristin
24. Joop & Lisette
25. Maria & Kylie A
26. Julia & Coral
27. Dana & Louise
28. Brooke & Bethany
29. Lily & Jessica M

Ok, so there you go. So get in contact with each other, get to know one another - I can't wait to see what you swap! Don't forget that the MAIL BY DATE is Monday, June 15. Have fun!